When it comes to protecting the integrity of your home, few things are as important as your roof. If you need work done on your roof—such as re-roofing or repairs—it's important to work with a roofing company in Davie, FL that's going to do a good job, the first time.
At M&M Roofing & Non Pressure Roof Cleaning, we strive to provide nothing less than exceptional services to all of our customers, regardless of what their individual roofing needs may be. No matter the size of your roof or the roofing material you prefer, we're equipped to get the job done right. Our abilities include all types of tile roofs, asphalt shingles, wood shake, flat foam and more.
Roof Installation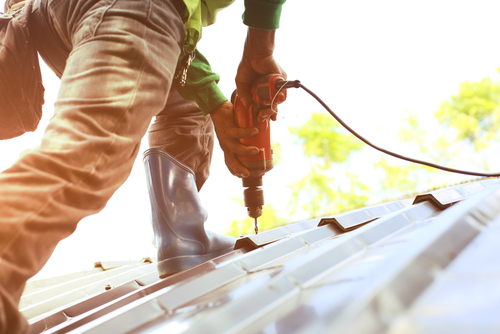 After years of weathering and wear, your roof is going to need to be replaced. Our crews are equipped to make sure you're getting a new roof that'll last with integrity for a decade or more to come.
Re-Roofing
If this is your first upgrade on a brand-new roof, re-roofing is a smart option. New materials are laid over existing materials to form a second roof that's up to the task of protecting your home. It's quicker, cheaper and more cost-efficient for many homeowners to re-roof their homes.
Tear-offs
If you've already previously re-roofed your home and need a new roof, a tear-off is your only option. We're also equipped for these more intense jobs and can perform a tear-off job quickly, thoroughly and carefully in just a day or two. You'll get a great new roof that can be installed with any materials you like!
Roof Repair
If the majority of your roof is in good condition and you're just dealing with a few problem areas, roof repair in Davie, FL is a great investment. Let us help you fix leaks, runoff issues, missing flashing, gutter damage, bacterial growth and much more. Whatever's causing your roofing trouble is no match for our years of professional experience.
For a new roof or roof repair, no matter the size of your roof or the materials protecting it, contact M&M Roofing & Non Pressure Roof Cleaning. Reach us at 954-203-4767 to schedule an appointment.